NOBODY PUTS BABY IN THE CORNER. Cuz the only place for Baby is at the official OFFICIAL 2023 DIRTY DANCE CAMP by Angela Trimbur Dance
Remember the feeling of sleepaway camp?
Personally I never got to go as a kid, but as grown ups we can do whatever we want. So let's go have the time of our lives no it never felt like this before yes I swear.
IMPORTANT: You must be 21 years of age or older by November 10, 2023 in order to attend camp.
*Hehe no but seriously, it's also an angel number! Angel number 666 meaning reveals to you that you need to start believing in yourself and taking initiatives to make right your life. For a long time, you have lived in other people's shadows. It is time you take control of yourself and do that which is right by you. You are destined for greatness, and no one is in a position of telling you otherwise. Do not doubt yourself but instead bring your ideas out and make them real. No one has ever got hurt trying new things. When in doubt of anything DANCE and DANCE and you shall surely get answers.
ITINERARY
*subject to change*
The Ashokan Center will be our version of the Kellerman Mountain Lodge and we will take it over for the weekend.
Friday Nov 10
Arrival + settled in + get your WELCOME BAG with goodies including an iconic official 2023 Dirty Dance Camp shirt!
Dance movie screening (Dirty Dancing, duh!) + welcome bar available for a nightcap for those who want
S'more's + Campfire at the fire pit with recreation of Dirty Dancing dance scenes
Saturday Nov 11
"Country" breakfast by the camp chef. Food is better than you remember at summer camp and vegan options are avail!
Leotard decorating craft time (bring a plain leotard or t-shirt for decorating and any glue guns etc. There will be puffy paint, craft supplies + bedazzles to share.)
Guided hike of nearby waterfalls, lake and wildlife + use of Ashokan sauna
Lunch by camp chef
Dance class with a special edition Camp routine (wear the leotard!)
Shower + downtime
Country chef dinner at the dining hall
TALENT SHOW!!! (No solo acts, pls team up with a friend or group that's coming) + bar available
Sun Nov 12
Breakfast in dining hall
Dance class (to run the camp routine!)
Dirty Dancing Bridge Montage filming, directed by Miss Angela
Goodbyes, new friends sign each other's t-shirts, exchange pen-pal addresses and friendship bracelets. Memories unlocked!
Please note the lodging includes a larger bunk style long house as well as several smaller 4-person cabin rooms. Rooming will be assigned closer to camp!
Camp is non-refundable. If you can no longer attend and know someone who can join in your place, please email their name.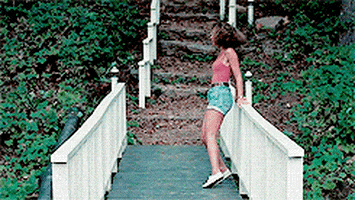 Take a peek at the Ashokan Center: