Almost like sliding in a VHS workout tape into the player, Angela will lead with the goal to sweat and feel stronger via classic repetitive movement but like extra fun because she has ADD and gets bored easily so she will keep it moving. Trimming and burning. TRIM/BUR(N) ha. No choreography in this class, easy to follow along.
Highly recommend Bala bangles (or something similar) so you get an extra UMPH to your workout!
Angela will be wearing them on her wrist and ankles, most will just have wrist ones. Do you!
And like, you'll love them in your regular life too so it's a sexy investment.
Use discount code ANGELA143 if you're shopping online
Again, you don't NEED them, you'll still sweat and be sore without.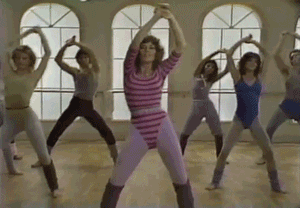 ---
Previous TRIM/BUR(N) classes
March 12 2023 at Gibney, NYC
March 5 2023 at Gibney, NYC
February 26 2023 at Gibney, NYC